First we need to make the shells for the taco salad. I had a couple of hiccups with this but in the end it worked out. Hiccup #1 - for these to fit in my tiny oven I had to move the rack to the lowest level (my oven has two positions for the rack), this put it right above the heating element causing the edges to begin to burn before the rest of the shell was ready to remove. This led to hiccup #2 - I decided to turn the bowls over at this point to stop the edges from burning, this worked fine except that I removed the foil I had used to shape the bowls, it was too soon for that so my bowls came out very oddly shaped. Would I make shells like this again? They came out both edible and usable so YES I would.
Taco Salad Shells
2 10" flour tortillas
nonstick cooking spray
aluminum foil
Preheat oven to 425 degrees. Wad up aluminum foil to make two cylinders (another idea I saw online was to drape the sheets of aluminum foil over an empty can).
Chipotle Chicken Taco Salad
2 taco salad shells
3/4 lb boneless skinless chicken breast
2 Tbsp olive oil
chili powder
garlic powder
sea salt
red pepper
1 large chipotle in adobo sauce, chopped
1/2 cup black beans, drained and rinsed
2-3 cups Spring mix salad greens
1 small tomato, chopped
1 small avocado, sliced
1 green onion, chopped
cilantro leaves for garnish, optional
sour cream
salsa verde
Chop chicken into cubes. Heat oil in skillet. Add chicken, season to taste with chili powder, garlic powder, salt and red pepper. When chicken is done add chipotle and continue cooking for about two minutes. Divide the chicken between the two shells. Heat beans in microwave for about 30 seconds. Layer on top of the chicken.
Shared with: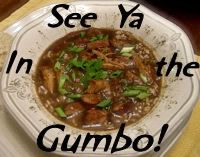 Check out all the great recipes that will be linked up this week!