Last week I made Cheese Ravioli for lunch, just using our fav frozen cheese ravioli with a jarred sauce. Well there was some ravioli leftover. Not enough for another meal but enough for a yummy side dish. This is what I came up with.
cheese ravioli, frozen, I used about 15
1 yellow squash
4 Tbsp butter
juice and zest of 1 lemon
1 clove garlic, minced
1 tsp Italian seasoning
1/2 can sliced mushrooms
Fill medium saucepan 2/3 full with water, add salt (about two tsp) and olive oil (about one Tbsp).
For the sauce in a small saucepan melt the butter. Add the lemon juice and zest, garlic, Italian seasoning and mushrooms.
Shared with: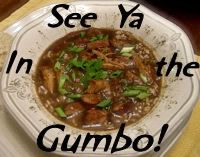 Check out all the amazing recipes that will be linked up this week!