It is time once again for the Improv Challenge. Hosted by Kristen at
Frugal Antics of a Harried Homemaker
, the Improv Challenge is a fun, monthly linky where all participating bloggers are given the same two ingredients, this month is strawberries and cream, and challenged to make a new to their blog recipe using both ingredients. It can be their own original recipe, from another blog, cookbook, etc. as long as it has never before appeared on their blog. For more details on the Improv Challenge click
HERE.
This month's Improv Challenge proved somewhat difficult for me. Not coming up with the recipe itself, that was easy. The hard part was naming it! I still think the name I ended up using is a bit too wordy. Recipe names should be short and sweet. My husband made several suggestions, my favorite being Strawberry Sex. In the end though I thought I would go with a name that described the recipe a little better. First I was going to go with Strawberry and Chocolate Cream "Pie" in a PB Cookie Crust, very descriptive,way too long. Then I thought of going with The BEST PB Cookie Pie Ever, and trust me, this IS the best ever PB cookie pie, but that name doesn't tell you much about the desert. I ended up just shortening the original title. Think I'll be making this again very soon!
1 21 oz pkg peanut butter cookie mix
1/2 cup Philadelphia indulgence, dark chocolate
1/2 cup sour cream
1 1/2 cups strawberry slices
1/2 cup sugar
1/2 Tbsp vanilla
1 1/2 Tbsp corn starch mixed with 1/2 cup cold water
Preheat oven to 350 degrees.
Mix cookie dough according to directions on package. Spray deep dish pie plate with nonstick cooking spray. Press dough into bottom of the deep dish pie plate.
Bake for about 30 minutes, checking every five to ten minutes, till done. Let cool. Heat the dark chocolate Phili indulgence in microwave for 30 seconds, mix in sour cream till smooth.
Pour over cookie in pie pan. In small saucepan mix together strawberry slices, vanilla and sugar. Heat over medium heat till sugar is liguified. Slowly stir in corn starch/water mixture. Continue to stir, heating till mixture is thick and bubbly.
Pour over chocolate.
Serve and enjoy.
Make sure to check out all the strawberry and cream recipes linked up this month.
Also shared with:
Check out all he amazing things linked up this week!
Shared with: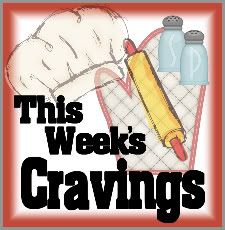 Check out all the great berry recipes shared this week!